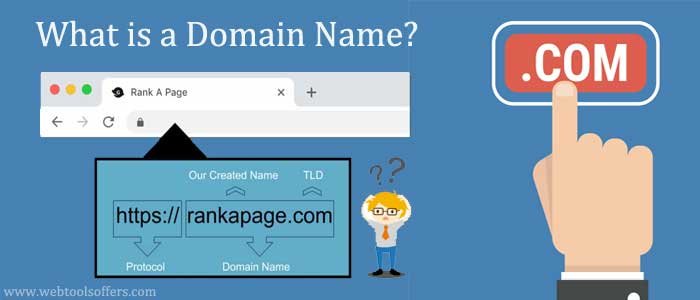 A Domain Name is a name that defines the address of the website. It is basically used for identifying the web address of a website over the browser. Whenever you visit your website the name which appears on the address bar is a domain name. The first and foremost step is to consider a domain name for an online startup. Domain name simply represents your identity over the internet.
A website name is off with any combination whether it is numbers or letters. There is always a Domain suffix that is used to identify the type of website like .com,.net, or.org. For example, if a domain contains .com suffix then it is a commercial website and if it has .org .net then it defines a nonprofit organization website. A domain name is purchased to give the location to your site on a browser.
A domain name is used to finding out the computers on the servers The computer uses the IP address which is a series of numbers and for humans it is very difficult to remember the strings of numbers. That is why the domain name was developed. It is easy to remember by the people rather than IP addresses.
Domain Name Registration
Domain Name Registration is the process of registering the name of your website to reserve the name on the internet. It is registered for a period of time, generally for a year. You will have to keep in mind that your domain will not be changed after the registration. It is not just a name it carries your brand. Try to choose a catchy domain name that will help you to attract visitors to your website. Once you posted your registration that the Information of the website owner gets public.
Check out: How to Choose a Catchy Domain Name for your website?
Which Domain Extension is Best?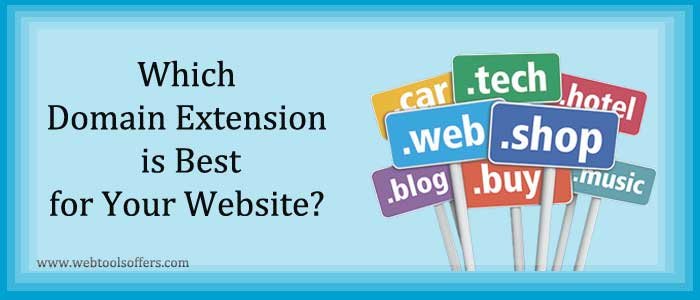 While considering the right website name, the domain name extension plays a very important role. There are lots of domain extensions. If you want to purchase the right domain name you must consider which domain extension will suit your website. There are numbers of domain extensions like .com, .org or.net, .co, .us and many more. The .com is the extension that is mostly used by the people. If you want to get detailed information about the domain extension then Check out Which Domain Extension you should choose?
Where is the Cheapest Place to Buy Domains?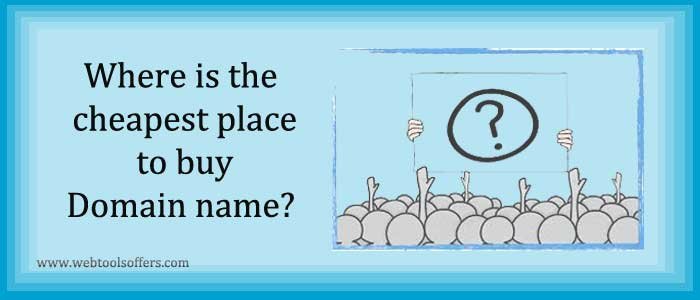 There are many different sites that provide domain registration, here is the list of some cheap domain name providers
1.Godaddy.com
It is one of the cheap domain name providers. It deals with domain registration and the facility of domain transfer, domain privacy, WHOIS, and domain value appraisal. You can also get auction services and domain Investor tools. The Godaddy offers domain name price is $2.10 for a year.
Hostgator, the company is popular for all web related services. The company also deals with domain registration and domain transfer. It is one of the best platforms to give a start to your website. The company registered lots of websites within a year. The starting price for domain registration per year is $12.95.
Namecheap.com is a good option for registering a domain. It offers not only registration but also domain transfer, the marketplace, personal domains. The starting price to reserve a domain is $8.88. You can
Blue host is the company that offers free hosting for one year if you are getting hosting from the same hosting company. The company offers all TLDs and has a registered number of domains yet. Bluehost is one of the great options for making an online presence.
These are some of the companies which offer a cheap domain name and hosting services. Most of the company offers a free website name for 1 year if you will purchase hosting from the same company. For getting more details about web hosting Check out- what is web hosting?
What are the Steps to Buy a Domain Name?
There are several steps by which you can purchase a website name easily. The proper steps are given below:
Firstly go to the domain registration sites and click the option where domain registration is mention.
Write the website on the search bar and check that it is available or not.
If it is available then select the domain which you want to purchase.
Choose for how many years you want to have this domain.
If you want to add some additional services then you can add that services.
At last pay for your website and for services that you have added to your domain.