A window hosting platform is built for running Microsoft applications like ASP.net, frontpage, visual basic, MY SQL Database, MS Access. It works on a Windows operating system. This hosting is more expensive as compared to Linux hosting. Windows Hosting system works with any type of hosting from VPS, Dedicated, Shared, or even Cloud. It can easily handle any content management system. This hosting is easy to manage and works like a PC window, the window support almost all types of web hosting. It is widely known for its power management system. It is owned by Microsoft Windows technology.
What are the features of Windows Hosting?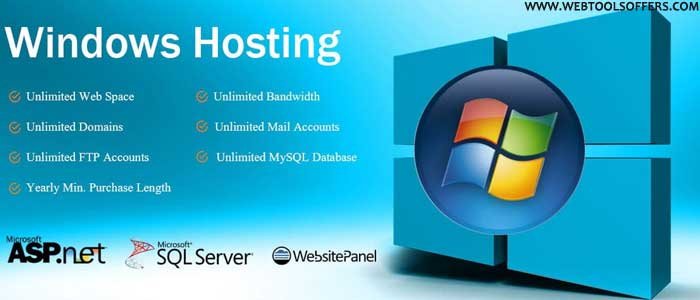 There are a few advantages of using Windows Hosting over others. It includes:-
The .NET Framework
Easy to use
Scalability
.ASP and Database are driven pages
Frontpage extension
Access compatibility and easy update
Those who are familiar with the Windows operating system will have an easier time using Windows hosting. This window hosting a very attractive for beginners as they won't have to learn a great deal of foreign information just for operating their website.
Is Window Hosting is more Reliable?
If you are interested in working with Microsoft application then you will have to choose Window Hosting. It is flexible and a reliable hosting platform that enables you to fully work with applications like ASP.net, frontpage, visual basic, MY SQL Database, MS Access. You can easily manage your window hosting platform with a user-friendly control panel.
Who are Some Reliable Hosting Companies?
If you want to host your website with Windows hosting and searching for a reliable hosting provider. I have a few suggestions that will help you in choosing your cheap and affordable windows hosting plan. These companies will provide you many many features that will help you in optimizing your website easily.
99% uptime guarantee
Unlimited database storage
Unlimited subdomains
Free SSL
Security
24/7 technical support service
Website Builder
A2 Hosting, Webhosting UK, and Hostgator are some of the best options for choosing a plan for Windows hosting.
Which type of Hosting is Better Linux Or Windows?
The choice between this hosting depends on your situation and requirement. If you are interested in starting a small-scale website or business with Shared Hosting then Linux is the best and most efficient option for you. On the other hand, if you are interested in running the ASP.net site then window hosting is reliable and flexible for your use. So choosing between these two is depends upon your choice and requirement.
Also Read,