How to Install WordPress with Hostgator?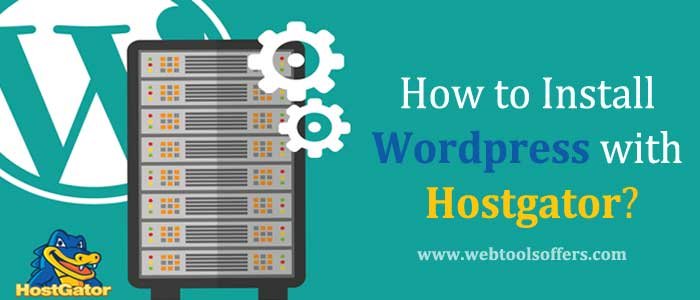 Want to start a blog? Do you know WordPress is the platform that powers 25% of the website in all over the world? If you are going to start a website then WordPress is one of the solid platforms. It is quite easy to start with a WordPress site. But for getting started the first and foremost step is to Install WordPress on your hosting account. For getting hosting for your website Hostgator is one of the best choices. The company provides great plans and hosting packages to WordPress sites. You can also Install WordPress With Hostgator. Here in this article, you will get complete steps to Install WordPress with Hostgator. Before going into depth of How to Install WordPress with Hostgator? let us clearly understand that what is WordPress?
What is WordPress?
WordPress is one of the simplest platform or most popular way to create your own blog. It is an open-source content management system based on PHP and MYSQL. The features include in WordPress are the Template system, Plugin Architecture, and many more. WordPress not only power the huge number of business sites and blogs but also it is the most prevalent way to create an e-commerce store. With WordPress, you can frame Business Sites, E-commerce Sites, Blogs, Portfolios, Forums, Social Networks, Membership Sites, and many more things that you can dream up.
What are the Steps to Install WordPress With Hostgator?
If you are hosted with one of the largest and very popular hosting providers, Hostgator then there are two ways offered by the company for the installation of WordPress on their server.
Quick Install and Manual Installation are two types from which you can install WordPress with Hostgator. It is one of the easiest ways to get started with WordPress. With this installation process, your website will be up within 5 minutes. Here are some steps of QuickInstall:
1. The first and foremost step is to log in to Cpanel.
2. There is a QuickInstall icon in the Software section, click on that icon.
3. Click on the One-Click-Install option after clicking the QuickInstall option.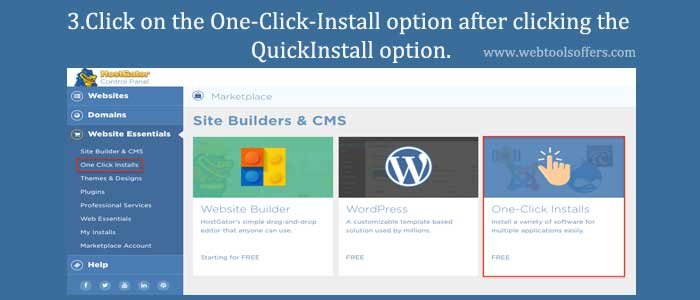 4. The next step is to select the WordPress icon.
5. The form will appear with the following fields, fill in the details, and complete that form.
6. After filling the progress bar will appear which shows the progress of your installation.
If you are getting trouble with the installation of WordPress with Quick Install then you can go with Manual Installation. Quick Install is a popular way to Install WordPress on Hostgator therefore many users have always the question that How to Install WordPress on Hostgator Manually? There are the following steps of Manual installation of WordPress:
1.The first step is to download WordPress to your local computer through WordPress's official website.
2. Next step is to upload your WordPress to your hosting account.
3. Create a MySQL database and User as you will need this in the next step.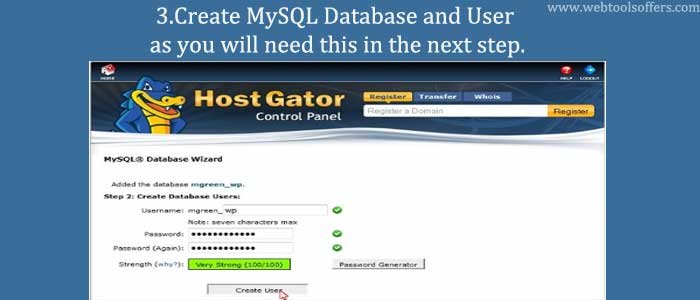 4. Setout wp-config.php, which contains the information of the WordPress
5. Go to the Installation page and run the process of Installation
6. After the installation process, there are some fields to fill, then complete the Installation. Your WordPress is Installed now.
Final Words
In this guide, I have explained step by step How to Install WordPress on Hostgator. I hope this will help you with the Installation.