Hostgator Vs Godaddy 2023 – 40 Reasons To Choose Hostgator Over Godaddy
Hostgator and Godaddy are two of the most known brands which don't need any introduction in the field of web hosting services. While Hostgator provides some of the most economical and value for money hosting plans. Godaddy increases its customers with the best customer service and user-friendly budget. They both are top rivals in the web hosting industry now its Hostgator Vs Godaddy face to face competitions. Whenever a user starts their first website they certainly ask questions like "Give me some reasons to choose Hostgator over Godaddy?" Because on a hand there is the best company who provide hosting at cheap price with best features but on the other hand there's a company which also tries to give the best to its customer.
There are many top competitors out there who giving a very tough competition to Hostgator but Godaddy is one of the oldest and toughest competitors. Most newbies (newcomers) get confused while choosing one web hosting provider between Hostgator Vs Godaddy. Both Web hosting providers are at the peak of success but there are some minor and also major differences that are a sign of why you should go for Hostgator over Godaddy.
Here are some major and miner 40 reasons why you should select Hostgator Web Hosting over Godaddy:
Hostgator Vs Godaddy: "All 40 Reasons Why Hostgator Is Better than Godaddy"
[ps2id id='1′ target="/]
♦ Most Affordable Web Hosting Service
"A penny saved is a penny earned" that phrase suits perfectly when you choose Hostgator. Beginners always seek the best services which come under the budget and won't affect their pocket. You get a variation of Webhosting also OS (Windows, Linux) too. Hostgator Web Hosting offers high-quality services that are under budget. That's one of the main reasons why people prefer Hostgator for beginners as well as experts. Though Hostgator's plans are economical they do not compromise not service and quality.
Godaddy's basic plan price starts with $5.99/mo in 3 years plan which is more than 200% of the Hostgator Hatchling Plan that costs only $2.75/mo in 3 years plan. For beginners, it can be a huge amount if you look at it as an annual plan. That's why people prefer Hostgator more for new websites compared to Godaddy.
[ps2id id='2′ target="/]
♦

Award-Winning Services

🏆
Hostgator is awarded by many top experts and some of them are Hosting advice, PC Mag, WP Beginners, and many others. Hostgator continuously getting these rewards for their speed, reliability, and support. So if you are picking some other hosting provider rather than Hostgator you should think again.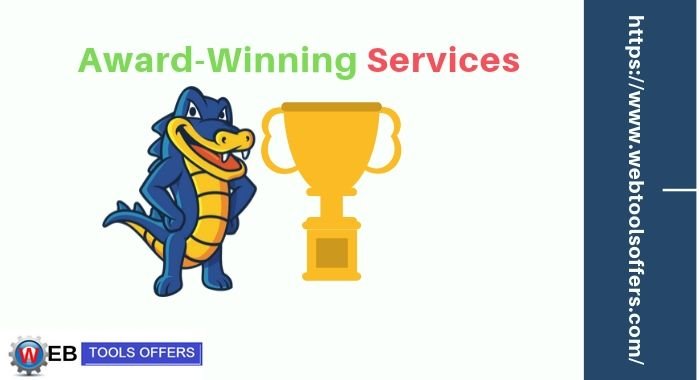 Godaddy also gets rewarded by many top awards that include the 2018 Stevie Award for Exceptional Customer Service, 2018 HPE-IAPP Privacy and Innovation Award, Hosting Advice Developers' Choice, etc.
[ps2id id='3′ target="/]
♦ 45 Days Money Back Guarantee
Hostgator gives 45 days money-back guarantee to all users so if they don't like the services or want another hosting type, they can request returns.
Unlike Hostgator Godaddy only provides 30 days money-back guarantee to their customers. It's 15 days less than the Hostgator money-back guarantee. That's also one of the major reasons why people prefer Hostgator more than Godaddy.
[ps2id id='4′ target="/]
♦ More than 8 Million Active Users
There are more than 8 Million peoples from all around the world use services from Hostgator and still counting every day. These numbers speak for the quality of service and customer care service provided by Hostgator. Over the years, Hostgator has gained the trust of millions of trusted users.
Godaddy has more than 18 million customers which are far more than Hostgator. But the competition is tough when we look for the real base which is web hosting. Godaddy is a kind of mix of Domain, web hosting, and other web services while Hostgator is a pure web hosting-based company.
[ps2id id='5′ target="/]
♦ 24*7/365 Technical Support
What will you do when you are stuck in a major technical problem with your website and your web service provider won't respond to you? Well, Hostgator offers 24*7/365 customer support via chat, call, or E-mail so you can connect any time with their technical support executive and they will solve your problem for sure.
Godaddy offers the same kind of support 24*7/365 to its customers that's why it gets rewarded for customer service.
[ps2id id='6′ target="/]
♦ 99.99% Uptime Guarantee
Hostgator builds a reputation of 99.99% uptime guarantee that many web hosting providers are not capable of. It means that your website will be online 24*7 without any server error. The benefit of this is your website won't miss any single visitor.
Uptime is one of the major features of any web hosting. Compared to Hostgator, Godaddy provides 99.97% uptime which is less than Hostgator.
[ps2id id='7′ target="/]
♦

cPanel
For the uninitiated, the c-panel is one of the most used and highly efficient administrative software. C Panel is included with most of the Hostgator hosting plans across the spectrum. Hostgator provides a user-friendly cPanel so the admin can easily maintain the account without getting panic. cPanel is one of the major features of any web hosting that is used to manage users and some other important works.
Just like the Hostgator Godaddy also provides cPanel for the website their customer also can take the benefits of this amazing tool.
[ps2id id='8′ target="/]
♦

Unlimited E-Mail Accounts
E-mail is important for every official work and if you are running a website then you might need several professional E-mail accounts for your website.
For example info@example.com, contact@yourdomainname.com, admin@example.com, etc.
Hostgator gives you an unlimited e-mail account option so you can create an E-mail using your own domain.
Godaddy provides office 365 mail to their customers so their users can also take benefits of official mail services.
[ps2id id='9′ target="/]
♦

Free Domain With Hosting
One of the best reasons to choose Hostgator is you get a free domain for 1 year if you choose an annual hosting plan. That means you can save up to 15$ on a domain by just simply getting web hosting for your website. If you don't have a website or if you are planning to start one – this is perfect for you.
Just like Hostgator, Godaddy also running an offer in which you get the free domain for 1 year in the annual web hosting plan. It can look the same but the price of web hosting makes a crucial difference here.
[ps2id id='10' target="/]
♦

Different Hosting Plans As Per Your Requirements
Hostgator has several types of hostings available that include Shared, VPS, Cloud, WordPress, and Dedicated as well. So you can choose the hosting plan according to your website needs. Shared Web Hosting of Hostgator is one of the favorites of beginners because it cost less to host your website.
Also, you can upgrade to an advanced plan whenever you feel the need to upgrade your website hosting.
Godaddy doesn't provide cloud web hosting to the customer which is quite important for some customers. Every single customer is important, that's also one reason why some users also give importance to Hostgator more than Godaddy.
[ps2id id='11' target="/]
♦

Multiple Website Hosting Facility
There are many people that have more than a single website and if you are one of them then you should choose Hostgator.
Why? Because Hostgator offers users to host their multiple websites at the same server so you don't have to purchase another hosting for your other websites.
Multiple website hosting features are also available in Godaddy and so if you want to host multiple websites there you can do that too here.
[ps2id id='12' target="/]
♦

Multiple DataBase Feature
A DBA(Database Administrator) can have more than a database that may contain valuable pieces of information. Hostgator understand these terms and provide multiple database features to their users so they can create and use multiple databases at the same time.
Just like multiple websites, you can also use multiple databases in Godaddy so the user can take benefit of that feature too.
[ps2id id='13' target="/]
♦ Free Website Migration Feature
Migrating hosting of an existing website can be a tiresome process. Hostgator understands this situation and offers free website migration. Whereas some other web hosting provider charges a huge amount(for example blue host charges approx $150 for the same) for this. If you want to switch your whole cPanel along with Domain and other important things like scripts then you can do that also in Hostgator.
If you are thinking to migrate your website to Godaddy without paying anything then forget it. Godaddy charges $20-70 according to TLD, to migrate a website. In this matter, Hostgator is the best option you have.
[ps2id id='14' target="/]
♦

Special Discount Coupons
You can get different Hostgator coupons and promo code offering you a huge discount. Hostgator also offers special discounts during Hostgator Black Friday Deals.
Godaddy also provides Godaddy Coupon Code to the users, so the customer can also get a discount to get the best deal at Godaddy.
[ps2id id='15' target="/]
♦ Unlimited Bandwidth & Disk Space
Bandwidth & Disk Space are a very important part of any web hosting. unlimited disk space and bandwidth ensures your website can cope with an increase in traffic surge without compromising on website speed.
A good web hosting service should provide unlimited bandwidth along with disk space for a better experience. Even with the basic shared hosting plans, Hostgator offers you unlimited disk space and bandwidth.
Godaddy also offers its customer unlimited bandwidth so the customer's websites won't slow down due to the high amount of traffic on the website. Also, a customer gets a huge number of data too.
[ps2id id='16' target="/]
♦ Install Popular Web Application
In Hostgator hosting, you can install many popular web applications in your cPanel according to your needs. In this application, some of them are WordPress, Joomla, MyBB and some other which is very useful to create forums/websites.
Choosing Godaddy also gives you a huge collection of web applications to use so the user can take benefit of the apps which Hostgator users already taking.
[ps2id id='17' target="/]
♦ Gator Website Builder
Build your website without having any knowledge of coding by the Gator website builder. Gator website builder was recently launched by Hostgator and offers you different drag-down options to customize your website.
Godaddy doesn't have its own website builder as HostGator does. So you have to rely on other CMS applications or write down your own website.
[ps2id id='18' target="/]
♦ WordPress Support Hosting
In case you don't like website builders – Hostgator offers WordPress support in most of the plans. WordPress is one of the most famous CMS(Content Management Systems) by which you can build your website easily which having knowledge of programming. Hostgator provides WordPress support Hosting so the user(Mostly beginners) can easily host their website without facing any problem.
WordPress hosting is becoming one of the popular web hosting types. Godaddy knows the importance of WordPress that's why it also offers the same but a little higher amount. Hostgator provides WordPress hosting at $5.95/mo while Godaddy charges $6.99/mo for the same. Just like the shared web hosting here's also a difference in money.
[ps2id id='19' target="/]
♦

Flexible Billing Plans
Flexibility in the Hosting billing cycle is also one of the important reasons to choose Hostgator. Hostgator provides options for users to select a flexible billing cycle for their hosting plan(1 month, 3 months, 6 months, etc). The minimum time period is 1 month if you want to host your website on Hostgator. This provides you an opportunity to test their services before you finally decide.
You can say that Godaddy also has a flexible billing plan and similar to Hostgator it also provides a minimum 1-month hosting plan the same as Hostgator.
[ps2id id='20' target="/]
♦

Web Server Monitor
If you want to check your server status then Hostgator also allows users to check the website's web server status. This feature is built to secure your website 24*7 from harmful activities.
Godaddy also offers a Web server monitor for the security of the website from unwanted threats.
[ps2id id='21' target="/]
♦

Free Backup For Website
Sometimes several unexpected events(server crash, website hacking) can damage or delete your website's database. Without a database, your website is nothing. Choosing Hostgator gives you free backup for your website option and by this, you can backup up your website anytime.
This feature provides you peace of mind in case of such events you can easily restore your website from the saved backup. Hostgator also offers automatic back services.
Godaddy doesn't provide a free backup facility to its customers. For free backup features, customers have to pay $2.99/mo.
[ps2id id='22' target="/]
♦ E-Commerce Plan
Hostgator offers some special plans like E-commerce Plan in which you can get all e-commerce features a single place like:
Online Store
Inventory Feature
Payment Gateway
Plugins, etc
Having the essentials required for starting an e-commerce store along with the hosting plans relieves you of additional work. Special plans like this differentiate Hostgator from competitors. This is one of the reasons why many people looking to start an online business/ startup choose Hostgator's e-commerce hosting plans.
Godaddy also provides the same feature but differently name "Online Store" But it costs $14.99/mo while the Hostgator business plan costs $13.56/mo.
[ps2id id='23' target="/]
♦ Free SSL Certificate For The Website
SSL Certificates secure website data while transmission and prevent hackers to steal that. In fact, this year Google confirmed it as one of the factors which affect websites ranking on SERP. SSL might cost you a little bit high if you choose it from other hosting providers. But Hostgator gives a free SSL certificate to their customer so they can secure their website and the data both.
SSL is one of the most important factors both for the user and Search Engine but in Godaddy Shared web hosting plan you don't get SSL. That's also the main reason to choose Hostgator over Godaddy.
[ps2id id='24' target="/]
♦ Free SEO Tools
SEO is the major factor to increase the visibility of your website on search engines. Choosing Hostgator gives you free SEO tools that help to rank your website high on search engines and gain more traffic to the website.
If you are looking for free SEO Tools to increase your website visibility on the search engine then you have to pay an amount of $1.99/mo in Godaddy.
[ps2id id='25' target="/]
♦ Fast Page Load
Fast page load is one of the factors to rank on search engines confirmed by SearchEngineLand. Not only for search engines a visitor also leaves your website if your website takes ages to get fully loaded. That's why you need a good web hosting provider like Hostgator which gives 2.5x faster page load and make the user experience better.
Godaddy avg. page load time is around 1045ms which simply means a website will load a little bit slower compared to Hostgator.
[ps2id id='26' target="/]
♦ Site Lock Feature
The site Lock feature is one of the amazing features that is provided by Hostgator. Site Lock feature monitors your website for security breaches. it gives you an instant message so you can take action against it.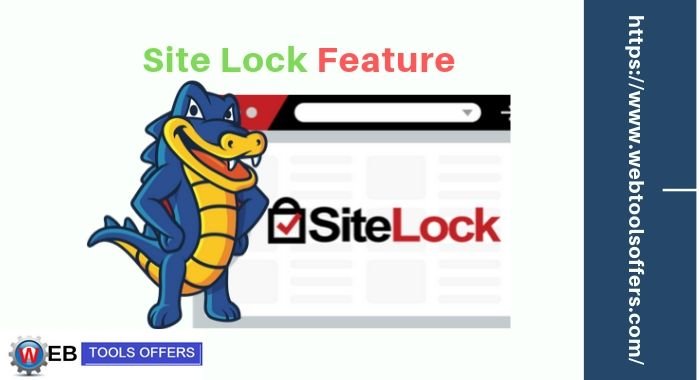 Godaddy doesn't provide a free Sitelock feature to the customer and if you want to use this feature you have to pay a fixed amount.
[ps2id id='27' target="/]
♦ Spam Assassins Facility
Spam Assassins is an amazing feature that prevents spammers from sending emails on your E-mail id. A spam e-mail can contain some harmful scripts that can damage/steal valuable information and also damage the data.
Just like Hostgator, Godaddy also provides the Spam Assassin feature to prevent spam attacks.
[ps2id id='28' target="/]
♦

Free Adword Credit For Promotion
Who doesn't love free promotion? Hostgator gives free $200 Adword Credits (Google, Bing) so you can promote your website and increase the visitor on your website. You get a $100 free Adword coupon for Google and a $100 Bing Ads coupon that also is one of the important reasons why you should choose Hostgator.
You get $100 free Google Adword credit in Godaddy. Which is $100 less credit compared to the Hostgator which is a drawback of Godaddy.
[ps2id id='29' target="/]
♦ Site Analytics
Analysis of the website is easy with Hostgator. Hostgator allows installing Google Analytics scripts to a Hostgator WordPress website so the user can get information data on the website. Users can use this information into making a strategy.
Using Site analytics (Google Analytics) in Godaddy is also similar to Hostgator. So, users can enhance their business.
[ps2id id='30' target="/]
♦ Supported By Endurance International Group
Hostgator is supported by Endurance International Group that owns some of the major web hosting companies(including iPage and Bluehost). It's a sign of trust that how much popular and trusted Hostgator is.
Godaddy doesn't support by Endurance International Group but that's doesn't mean it doesn't provide a good facility. But the support of Endurance International Group shows a sign of trust which put an impact to Hostgator reputation.
[ps2id id='31' target="/]
♦ Support Eco-Friendly Power Source
Hostgator is one of the companies that is investing in an eco-friendly power source. They have plans in the future to use as much green energy to reduce carbon footprints – Indeed a great initiative by a web hosting company.
Godaddy doesn't invest in making clean energy like Hostgator. That's why some people who love mother-earth prefer Hostgator more than Godaddy. So in Hostgator Vs Godaddy energy using method Hostgator is far away from Godaddy.
[ps2id id='32' target="/]
♦ Tutorials & Videos
Tutorials and videos are very helpful to solve some queries also clear some casual doubt. Hostgator provides free tutorials and videos to their customers so they can easily solve simple queries and gain more knowledge about those products. Many videos are available for basic troubleshooting related to Hostgator services. This tutorial ensures you can solve the basic troubleshooting issues without waiting for dedicated technical support.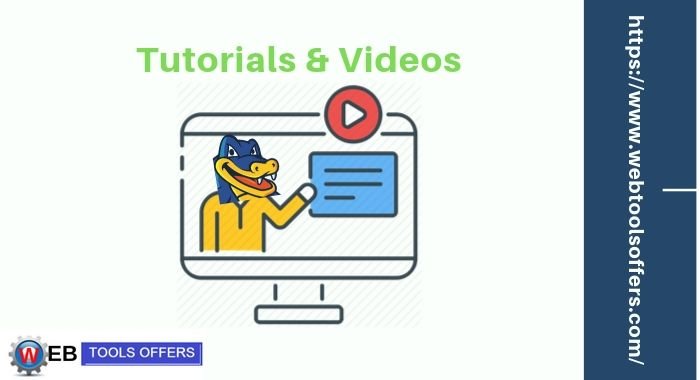 Godaddy also provides free tutorials and videos to the user so their customers also can understand things better.
[ps2id id='33' target="/]
♦ Better For Long Term
The more long term package you'll choose on Hostgator the more discount you'll get. That's also one of the many reasons why Hostgator is quite popular and why you should choose Hostgator. Using Hostgator coupons code you can get as much as 75% discount on hosting plans.
Choosing a long term plan like three years in Godaddy cost $5.99/mo which is $215.64/for 3 years. But in Hostgator choosing 3 years plans only cost $99 which is $115.64 less.
[ps2id id='34' target="/]
♦ Free Templates & Themes Available
Hostgator provides a large number of free templates and themes for the website so their customers can build an attractive website. "First impression is the last impression" and if you want that your website gets liked by visitors then this is also one of the best reasons to choose Hostgator.
There are also many variations of theme and template available in Godaddy, So if you want to customize your website then you can do it here too.
[ps2id id='35' target="/]
♦ Compatible With Third-Party Software
Sometimes using third-party software is necessary and when we found that our web hosting doesn't have this facility we kind of get hurt. But you won't feel this thing when you choose Hostgator. Because it is compatible with third-party software so you don't have to worry about it.
Godaddy support third-party software support and giving tough competition to other web hosting providers like Hostgator.
[ps2id id='36' target="/]
♦ Extensive Services
Hostgator allows you to add various services to your existing plans as per your requirements. These help you to add the services you require without needing to switch your plans.
If you are a Godaddy customer and looking for extensive service to improve your hosting then you can do it here too.
[ps2id id='37' target="/]
♦ Different Programming Language Available
There are some programmers who love to use a specific programming language like Ruby On Rails, PHP, Python, and many others. So if you want to customize your website with any specific language you can do it on Hostgator.
Godaddy also support other programming languages that are supported by Hostgator like Php, XML, etc.
[ps2id id='38' target="/]
♦ Competition Makes Things Better
Hostgator started in 2002 and from that time to the current day it is serving the best services to its customers. In the competition with the best only best, survive and Hostgator shows why it is one of the best web service providers and why people should choose Hostgator.
Godaddy founded in 1997, but it doesn't start as a purely web hosting company. But Hostgator started a pure web hosting based company that's why it focused more on hosting.
[ps2id id='39' target="/]
♦ Hostgator Community
Sometimes you can get several questions in the mind regarding your hosting which needs an answer. Choosing Hostgator gives you a helping hand in the form of the Hostgator Community. Hostgator Community helps to solve your query which can be related to web services. It's also one of the reasons to choose Hostgator for your website.
Godaddy also has a community that's also happy to share solutions of its customers. That's also the reason why Godaddy stands as one of the best competitors of Hostgator.
[ps2id id='40' target="/]
♦

Positive Popularity
Sometimes we should not just go with a brand just because they are popular. We must have found that Is it bad popularity or positive popularity. If they got positive popularity in a huge number like Hostgator then you should for it. You can see real customer are giving positive feedback to Hostgator that simply means you can get service like Hostgator anywhere else(In that price of course).
Godaddy also has positive popularity but when it comes to comparing with Hostgator than Hostgator is still better than reviews also.
Hostgator is now serving the best feature to its customers at an affordable price. It's been 17 years now and still Hostgator performance is still high which proves why Hostgator is one of the best web services providers in the market right now. While Godaddy focuses on all the products they are offering rather than web hosting. Mostly the major difference is their plan charges. If you are looking for a good web hosting provider at an affordable price or under your budget then you probably don't find plans like Hostgator. In Hostgator Vs Godaddy services both have their own methods for customer satisfaction and service providing.
There are numerous reasons to choose Hostgator for your website over Godaddy but you have to decide which is the main reason you should choose or there is more than 1 reason. Are you using Hostgator or Godaddy hosting or planning to migrate to Hostgator web hosting services? Let us know why in the comments.
Read More:
Dedicated Server Hosting Comparison